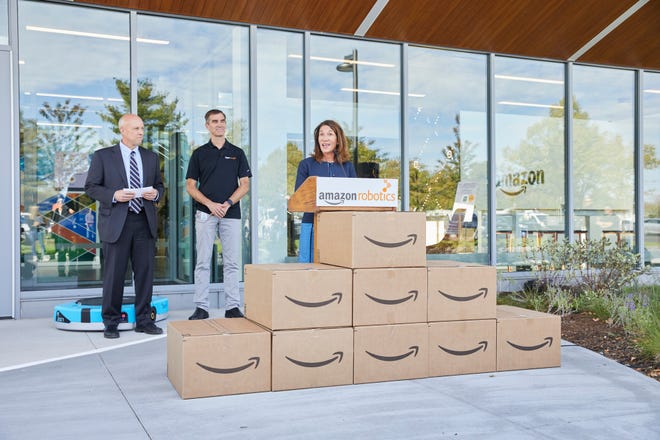 October 21st, 2021
Amazon.com Inc., one of the state's largest employers, is expanding again in Massachusetts.
The Seattle tech giant (Nasdaq: AMZN) unveiled its new robotics manufacturing facility in Westborough at an in-person ribbon cutting ceremony on Thursday.
The 350,000-square-foot facility, which will feature corporate offices, research and development labs, and manufacturing space, is in addition to Amazon Robotics' current site in North Reading. The two locations will serve as "an epicenter of the company's robotics innovation," according to the company.
https://www.bizjournals.com/boston/news/2021/10/21/amazon-opens-new-robotics-facility-in-westborough.html