For regenerative medicine leader Organogenesis Inc., there's no place like home. For one thing, being based in the Boston area has made it easy for the MIT spinoff to access the latest research and attract top talent, said president and CEO Geoff MacKay.
---
The benefits of building in a biotech center outweighed the costs for Organogenesis, a regenerative medicine company. (Photo: Organogenesis)
---
But a few years back, it became clear that the Canton, Mass.-based company would have to expand to meet rising demand for its living cellular constructs, which are used in the treatment of chronic wounds. That raised a question: Should the company stay or go? Was it best to build the new factories in a place where expenses would be higher than elsewhere?
"We're here, so our decision eventually was we felt that the pros outweighed the cons," MacKay said.
Biotechnology shines brightest in some specific locations, such as around Boston, San Francisco and San Diego. But other areas are trying to duplicate their winning mix of entrepreneurs, research, money and governance. A look shows how some current biotech centers are doing, what makes them succeed and where the next clusters might appear.
Bay State bioscience
In the case of Organogenesis, its Boston-area facilities will eventually more than triple in size. The company is now in the process of building a highly automated manufacturing facility, which is expected to be certified by the FDA and operational in 2013 or 2014. The company looked at numerous sites before electing to stay. A factor, but not a deciding one, was that the state of Massachusetts announced a billion-dollar life sciences initiative aimed at retaining and growing the local biotech industry.
"There was a portion of it where grants were available, based on job growth," MacKay said. "We were able to obtain a grant."
As this story illustrates, despite high costs and a battering recession, the bioscience industries continue to grow. A report on the state of the industry, the Battelle/BIO State Bioscience Initiatives 2010, was issued in May by the Battelle Technology Partnership Practice of Cleveland and the Washington-based Biotechnology Industry Organization (BIO).
The study stated that employment in the biosciences grew by 1.4 percent in 2008, the last year with full data. An analysis of public companies indicated continued expansion in 2009.
The decision by Organogenesis illustrates that the Boston biotech hub continues to do well and to hold its own. Robert Coughlin, president and CEO of the Massachusetts Biotechnology Council, also known as MassBio, sees signs of continued strength. For example, the Cambridge-based industry organization, which is dedicated to promoting biotech throughout the state, added 32 new members in 2010 and now has more than 600 companies.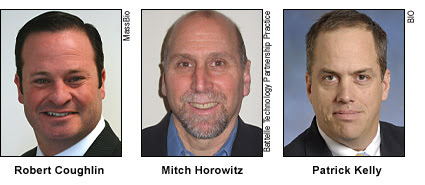 Coughlin noted that a key component of the area's success is that it has strong research centers, local and state governments that try to create an attractive business climate, and access to capital. The latter is particularly important in biotech because producing an FDA-regulated product isn't cheap or quick.
"It takes an average of 10 years and a billion dollars to get your product approved, if you're fortunate enough to make it that far," Coughlin said.
He noted that capital formation has been a problem for the past few years, a consequence of the recession and financial crisis. One indicator of this difficulty is that, in two of the past three years, the Boston biotech hub didn't have an initial public offering.
Things have started to look up lately, though, Coughlin reported. MassBio is also doing what it can to make growth and funding easier and quicker. It has started a service that helps link entrepreneurs, institute technology transfer offices and potential funding sources.
Meanwhile, around another bay…
Barry Minkin, principal with the Los Gatos, Calif.-based consulting firm Minkin Affiliates, has been involved for years in trying to commercialize a potential cancer vaccine. So he's well aware of how hard it can be to turn research into a product.
He has also investigated what is needed to create a successful research hub, doing the initial work while at the Stanford Research Institute. His studies have spanned the globe with sites in the US, Canada, Taiwan and elsewhere.
The most important ingredient for success, he found, was a strong academic resource, such as a university or research institution. But to be successful, this academic anchor had to have, or develop, expertise in the right field – one that lent itself to integration with the existing technology, resources or industry in an area.
There are other key components, Minkin said. "Another criterion is having an incubator setting."
As the name implies, such a location can nurse fledgling companies until they can stand on their own. It sounds easy to set up but can actually be difficult to pull off. Researchers speak one language, while industrialists speak another. Consequently, getting the two sides to comprehend each other can be a challenge.
In addition to Boston, San Francisco and the surrounding area have the right recipe for biotech success, according to Gail Maderis, president and CEO of BayBio, a South San Francisco-based industry association that provides enterprise support, education and advocacy at the city, state and national levels.
Maderis characterized the state of the Northern California biotech hub as robust. According to BayBio, the area has nearly 1400 life sciences companies and created 6000 new jobs in 2009. As to why the area continues to do well, Maderis attributed that to a strong local entrepreneurial spirit, along with the presence of several vital components.
She noted that, in addition to world-renowned research institutions and a wealth of venture capital, the area has some infrastructure advantages. One is that the workforce is well trained, and another is the presence of many people with the appropriate management expertise.
The area has a third reason for success: infrastructure. There's a lot of built-out lab space, and there's enough turnover that there is almost always some available. It's a situation that can be a plus when it comes to expanding quickly or even getting financing, she said.
"If you're talking about outfitting a shell with lab benches, the HVAC systems and everything that you need, it's very costly. Venture capitalists don't want their money going into bricks and mortar. They want it going into R&D," Maderis said.
Emerging hubs
As for the future, hints about where new clusters may appear can be seen in the Battelle/BIO State Bioscience Initiatives 2010 study. Agricultural feedstock and chemicals, for example, are emerging areas for Memphis, Tenn., which already is a leader in orthopedic implants. The area is growing another biotech specialty.
"It also is on the verge of developing a very robust cluster in biomass development," said Mitch Horowitz, vice president and managing director of the Battelle Technology Partnership Practice.
Another hub could be emerging in Florida, said Patrick Kelly, vice president of state government relations at BIO. He noted that the state had used hundreds of millions of dollars to entice the Scripps Research Institute, the Torrey Pines Institute for Molecular Studies and the Max Planck Society to build large research campuses there.
"Florida has maximized its investment in research capacity, hoping that the creation of industry follows. Looking at the amount of investment and the caliber of institutions they secured, it's probably a safe bet that there will be a significant degree of spinoff opportunities," Kelly said.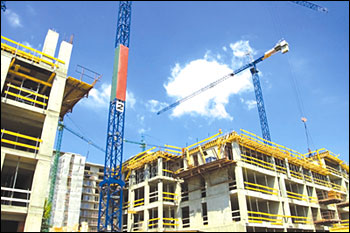 ---
This biotech research and development site is going up in the San Francisco Bay area. (Photo: BayBio)
---
At any of these locations, turning ideas into large biotech concerns will be more challenging than it has been in the past. For one thing, like the researchers they fund, venture capitalists are smart and they learn from past mistakes. Previously, they invested in early-stage biotech companies, which meant that payback, if it happened at all, could take years. Now, they're more likely to put their funds into later-stage companies. This makes it harder to get money for the earliest steps toward commercialization. States and local governments are trying to encourage so-called angel investing to help plug that gap.
Other budding biotech hubs could be located outside of the US and the developed world. China, India and Saudi Arabia, for example, have reportedly been aggressively courting biotech companies and seeking to create their own biotech hubs.
In these efforts, these countries could have an important ally: the US higher education system. People from all over the world get doctorates from US universities and go to work in biotech companies, where they gain experience. They now have a new venue in which to put that knowledge to work: their countries of origin.
As BayBio's Maderis noted of foreign-born and biotech-savvy PhDs, "They have the opportunity to go back to their homeland and start companies. Generally the government will fund them, give them capital. It's a very attractive proposition now."